Stevia – Organic India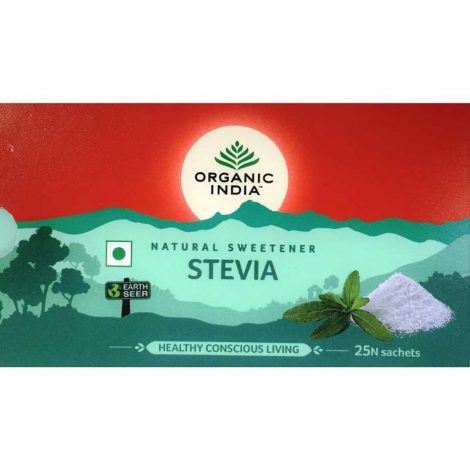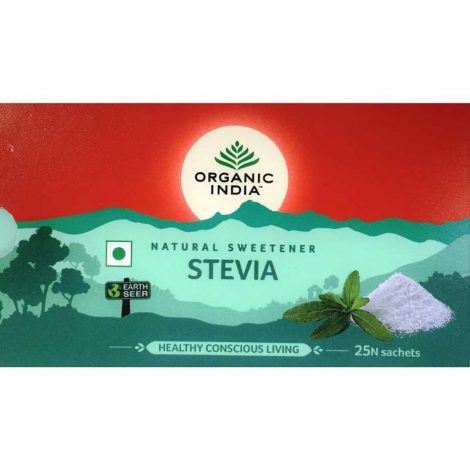 Organic Stevia can be used for all desserts & Table top applications, Hot and cold beverages like Tea, Coffee Lassi, Nimbu Pani, breakfast cereals.
Stevia is a naturally sweet herb belongs to the Chrysanthemum Family. Since ancient times it has been widely used with no side effects.
A natural sweetener extracted from the leaves of plant species Stevia rebaudiana. Active compound in Stevia has 200-300 times the sweetness of sugar. One sachet of stevia has sweetness equal to 2 tsp of suga

YOU MAY ALSO LIKE
TO BUY