Thatta Payaru kuzhambu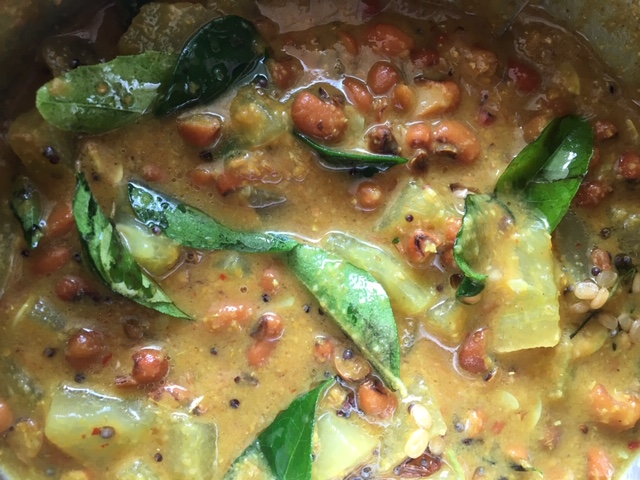 By Ms. Aparna, MRC Nagar, Chennai
Ingredients
Thatta payaru / karamani - 1/4 cup
Cucumber (chopped) - 1/3 cup
Dhania - 1 1/2 tsp
Jeera - 3/4 tsp
Red chilli to taste
Coconut grated - 2 tbsps
Turmeric powder - 1/4 tsp
Salt to taste
Mustard, Split Urad, Curry leaves few - for seasoning
Method
Pressure cook the dal. Smash.
Boil cucumber separately(just until soft)
Grind dhania, jeera, coconut and chilli to a fine paste.
Combine the dal, vegetables and the ground paste. Add salt, turmeric powder, little water and bring to a boil.
Heat sesame oil, and season with mustard, urad and curry leaves.
Serve hot with rice.