Sambar Podi (Powder)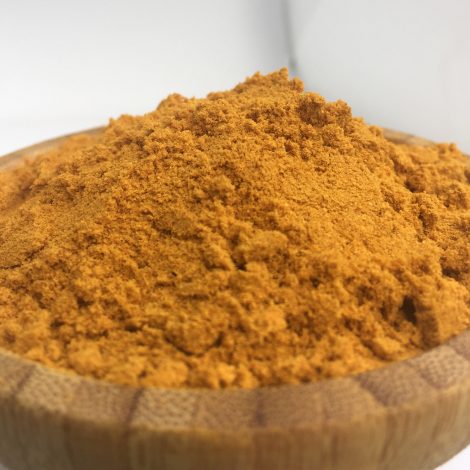 Shandy's organic sambar podi is produced with zero chemicals ensuring 100% flavour and aroma.  It is free of preservatives and artificial colours. This sambar powder is made inhouse with all our own organic ingredients and ground inhouse in our slow pulverising machine. It is made in small batches, fresh every week to ensure it retains its flavour and aroma.
Did you know
Sambar Podi is ground fresh every week to retain its flavour and aroma. It is made inhouse with the best ingredients so that you can have the most authentic sambar.

YOU MAY ALSO LIKE
TO BUY
Organic Turmeric Powder with curcumin content of around 3.9. Excellent quality