Tulsi Honey Chamomile 25 Tea Bags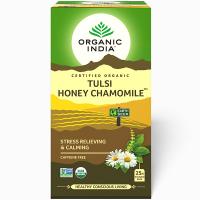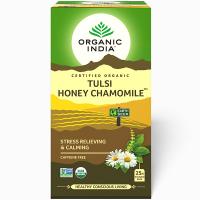 Organic India Tulsi Honey Chamomile Tea is refreshing and soothing. Tulsi Honey Chamomile Tea reduces stress and supports healthy immune system. It is 100% certified and caffeine free Tulsi Tea.  It is very easy to prepare and can also be served as ice tea.
Did you know
Benefits of Tulsi-" The Queen of Herbs":

Reduces stress, Supports healthy immune system, Abundant in antioxidants, Powerful adaptogen, Aids digestion,
Balances metabolism, Balances energy levels, uplifts mood.

YOU MAY ALSO LIKE
TO BUY