Tulsi Ginger Turmeric 25 Tea Bags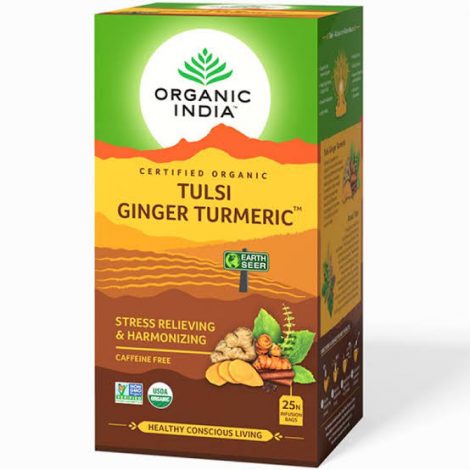 Organic India Tulsi Ginger Turmeric Tea. A blend of Tulsi, Ginger and Turmeric. It has great taste and strengthens the immune system. Turneric's qualitities to support the liver & the body's natural inflammatory response while building immunity compliment Tulsi's health enhancing properties. Blended with ginger & cinnamon, its a delicious drink to savor & enjoy!
Did you know
Turmeric supports the liver function and also reduces inflammation. Tulsi and ginger prevents and eases cold & cough.

YOU MAY ALSO LIKE
TO BUY