Deha Organic Green Tea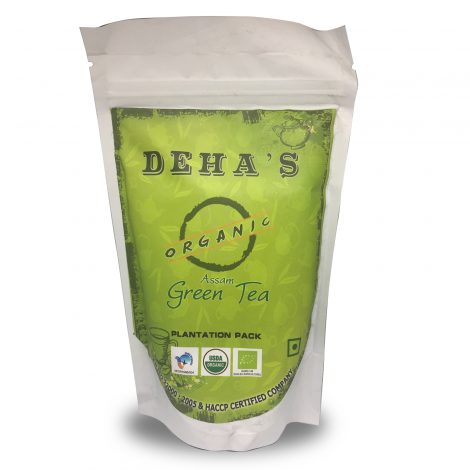 Organic Deha green tea is a single estate Assam tea, perfected to give the ultimate nutritional benefits of green tea with its flavour, aroma and taste retained. No chemicals or preservatives are used. Power-packed with nutrients, it is very healthy and refreshes our body.
Did you know
Green tea improves cardiovascular health, manage cholesterol levels, aid weight loss, reduce stress and improve brain function. Additionally, it is known to improve metabolism, lower risk of somes types of cancer, improves dental health and fight cardiovascular ailments.

YOU MAY ALSO LIKE
TO BUY