Green Tea Mint – 15+2 Tea Bags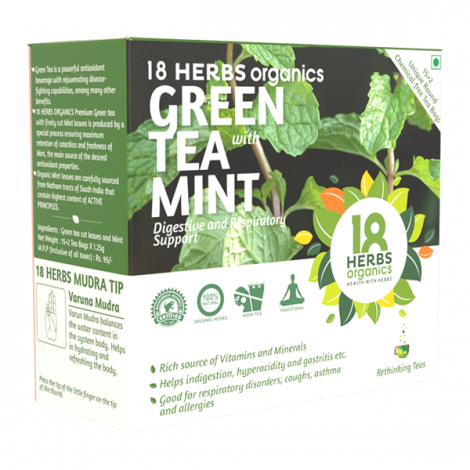 18 Herbs Organics green tea with mint, enriched with natural goodness, is perfected to give the ultimate nutritional benefits of mint leaves with its original flavour, aroma and taste left intact. No chemicals or preservatives are used. It is completely refreshing and healthy.
Did you know
Mint tea relieves cough and congestion, fights bad breath, improves mental performance, soothes an upset stomach, relieves heartburn, improves sleep quality, helps in weight loss and is a natural stressbuster.

YOU MAY ALSO LIKE
TO BUY