Co51 Raw Rice
Co51, short for Coimbatore51, is produced naturally without the use of harmful fertilizers or pesticides under hygienic conditions. It is harvested organically, preserving its nutrients, flavour, aroma and essence.
Did you know
CO 51 rice is a new varient of rice grown that consumes lesser water but which fetches a higher yield. It is gluten-free, fat-free.

YOU MAY ALSO LIKE
TO BUY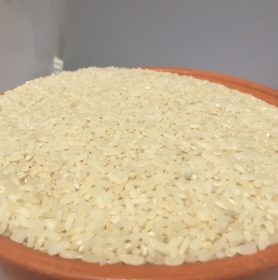 Traditional Samba Rice with lot of flavor. Good for those who prefer Raw Rice.